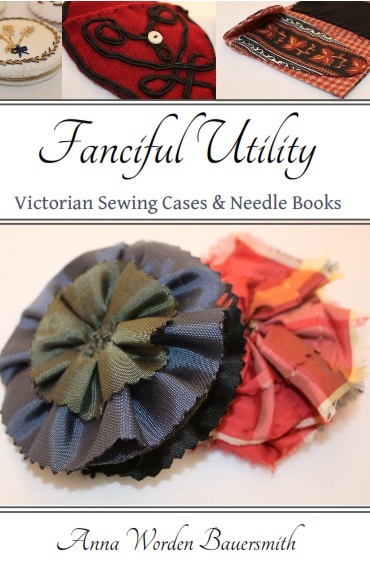 We're pleased to announce the newest title on our list:
Fanciful Utility: Victorian Sewing Cases and Needle Books
by Anna Worden Bauersmith
Needle-books, sewing rolls, needle cases, work pockets, housewives, sewing cases, hussifs: no matter the name, these small, functional accessory items are among the most humble of utilitarian items. Serving general and specialized needs (such as a case of pre-threaded needles for those with poor sight), these clever accessory pieces are a delightful puzzle for the modern sewist.
With illustrated techniques and full-sized templates for more than sixty-eight projects and variations (including miniatures!), Fanciful Utility becomes your guide to creating beautiful Victorian-era sewing cases and needle-books you'll enjoy using every day.
Ready to go beyond? You'll see antique sewing accessories with fresh eyes and understand how to replicate or adapt the same features in your own new project. Author and historian Anna Worden Bauersmith invites you to experience first-hand how simple it is to add fanciful whimsy to the most utilitarian of tools… what new traditions will you create?